Effekseer For DX library
Overview
I describe the linkage with the DX library.
By adding Effekseer's wrapper lib to the DX library, you can easily use Effekseer with the DX library.
It is currently dedicated to VS 2012, 2013, 2015, 2017. Moreover, it does not correspond to the distortion of x64 and DirectX 11 now.
Although the operation is checked with version 3.18c or later version, we have not confirmed whether it work with other versions.
For samples, please check the Sample directory.
Change log
1.32b(18/02/10) Updates DX library to 3.19, enhanced supporting for VisualStudio2017
1.32(17/11/19) Added a texture cache function.
1.31(17/11/14) Supported Visual Studio 2017
1.30(17/11/01) Update Effekseer to 1.30, update DX library to 3.18e, support DirectX 11
How to install
The DX library which contains Effekseer is saved in「プロジェクトに追加すべきファイル_VC用/」. Please add files in 「プロジェクトに追加すべきファイル_VC用/」 to the project just like DX library.
If you already use the DX library, please copy the following files.
「Effekseer_vs2012_x86.lib」
「Effekseer_vs2012_x86_d.lib」
「EffekseerRendererDX9_vs2012_x86_d.lib」
「EffekseerRendererDX9_vs2012_x86.lib」
「EffekseerRendererDX11_vs2012_x86_d.lib」
「EffekseerRendererDX11_vs2012_x86.lib」
「EffekseerForDXLib_vs2012_x86_d.lib」
「EffekseerForDXLib_vs2012_x86.lib」
「Effekseer_vs2013_x86.lib」
「Effekseer_vs2013_x86_d.lib」
「EffekseerRendererDX9_vs2013_x86_d.lib」
「EffekseerRendererDX9_vs2013_x86.lib」
「EffekseerRendererDX11_vs2013_x86_d.lib」
「EffekseerRendererDX11_vs2013_x86.lib」
「EffekseerForDXLib_vs2013_x86_d.lib」
「EffekseerForDXLib_vs2013_x86.lib」
「Effekseer_vs2015_x86.lib」
「Effekseer_vs2015_x86_d.lib」
「EffekseerRendererDX9_vs2015_x86_d.lib」
「EffekseerRendererDX9_vs2015_x86.lib」
「EffekseerRendererDX11_vs2015_x86_d.lib」
「EffekseerRendererDX11_vs2015_x86.lib」
「EffekseerForDXLib_vs2015_x86_d.lib」
「EffekseerForDXLib_vs2015_x86.lib」
「Effekseer.h」
「EffekseerRendererDX9.h」
「EffekseerRendererDX11.h」
「EffekseerForDXLib.h」
However, if you are using a version other than "Ver 3.18a" It may not work with the copy of the above lib files. In that case, please make the version match or copy all the files in 「プロジェクトに追加すべきファイル_VC用/」.
How to use
Basically, please read sample and EffekseerForDXLib.h.
The sample is in 2D and 3D, the shortest source code to display and display one effect is described.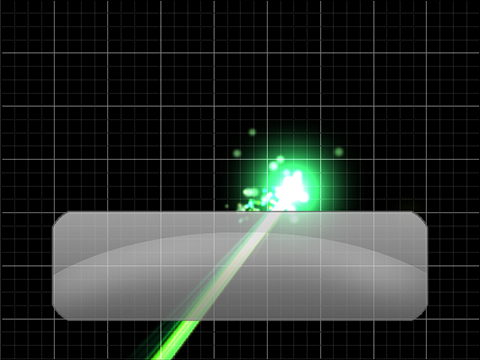 Todo
Distortion in DirectX11
x64
License
To use the DX library with Effekseer, you need to add the following text to help etc.

-DX Library
DX Library Copyright (C) 2001-2015 Takumi Yamada.

-Effekseer

The MIT License (MIT)

Copyright (c) 2011 Effekseer Project

Permission is hereby granted, free of charge, to any person obtaining a copy of
this software and associated documentation files (the "Software"), to deal in
the Software without restriction, including without limitation the rights to
use, copy, modify, merge, publish, distribute, sublicense, and/or sell copies of
the Software, and to permit persons to whom the Software is furnished to do so,
subject to the following conditions:

The above copyright notice and this permission notice shall be included in all
copies or substantial portions of the Software.

THE SOFTWARE IS PROVIDED "AS IS", WITHOUT WARRANTY OF ANY KIND, EXPRESS OR
IMPLIED, INCLUDING BUT NOT LIMITED TO THE WARRANTIES OF MERCHANTABILITY, FITNESS
FOR A PARTICULAR PURPOSE AND NONINFRINGEMENT. IN NO EVENT SHALL THE AUTHORS OR
COPYRIGHT HOLDERS BE LIABLE FOR ANY CLAIM, DAMAGES OR OTHER LIABILITY, WHETHER
IN AN ACTION OF CONTRACT, TORT OR OTHERWISE, ARISING FROM, OUT OF OR IN
CONNECTION WITH THE SOFTWARE OR THE USE OR OTHER DEALINGS IN THE SOFTWARE.


DirectX Tool Kit
https://directxtk.codeplex.com/
Microsoft Public License (Ms-PL)